aerialovely is
where inspiration thrives

.
aerialovely is my crafty lifestyle website where I love sharing my creations and inspirations through art, music, photographs, video, and writing. I host a handful of creative ecourses on the site, as well as my ecommerce shop where I sell digital journaling printables and kits.
I launched my blog self-hosted on WordPress in 2013. I installed, set up, designed, and coded the entire site from scratch. Over the years, the site underwent various makeovers, which you can view in the slideshow below.
The site is built primarily with Elementor Pro and utilizes Woocommerce and MemberPress.
All content on the site is created by me, from the copy to the images and videos.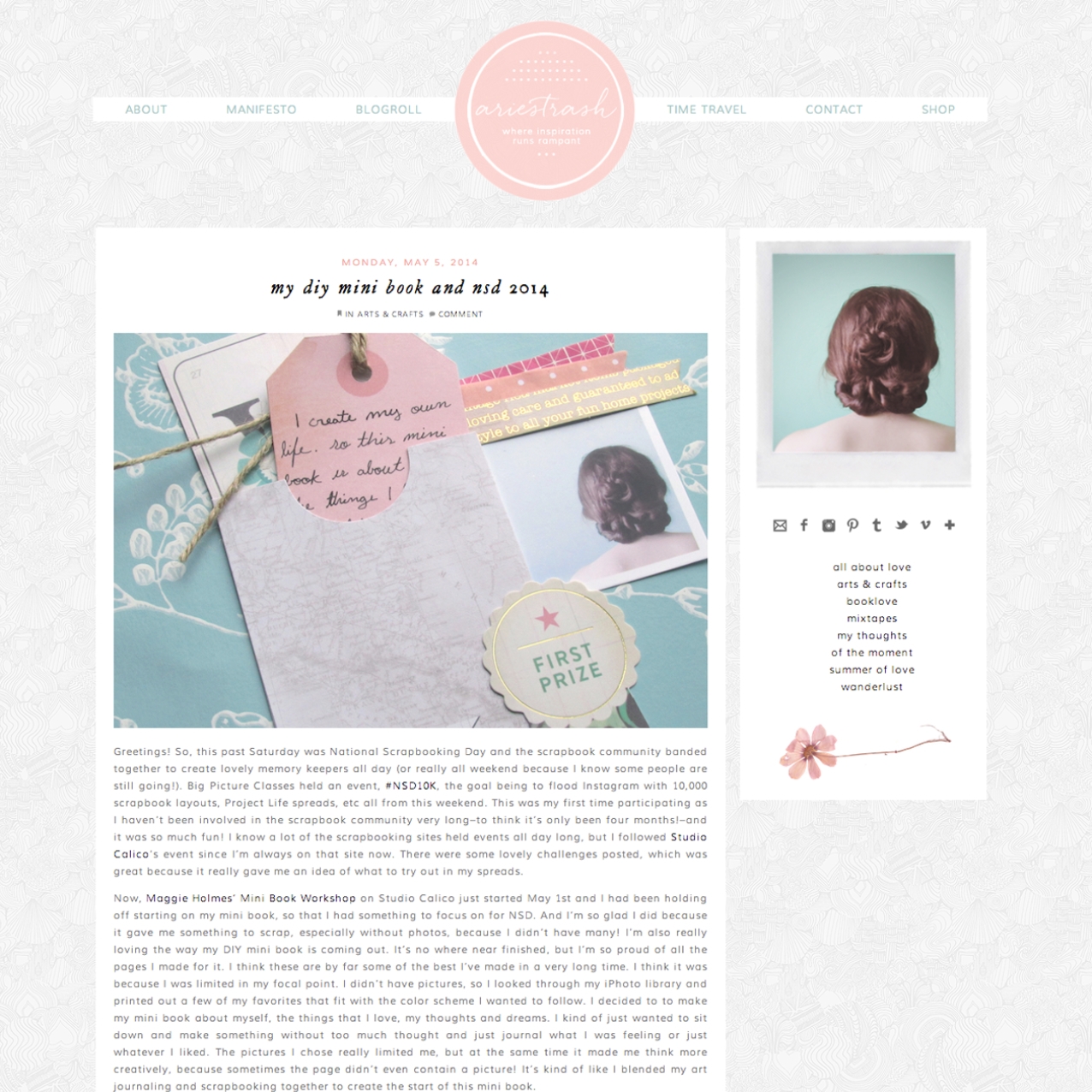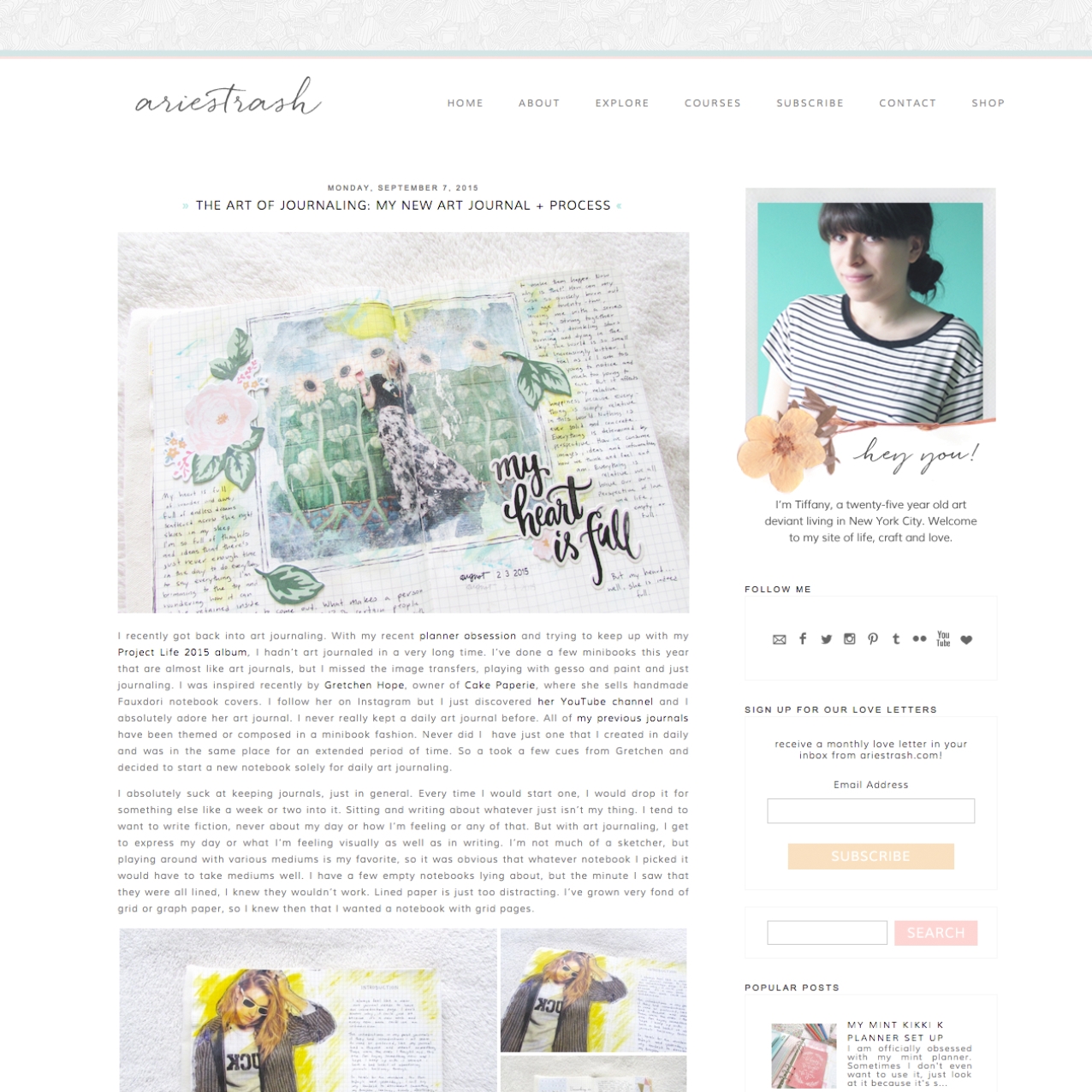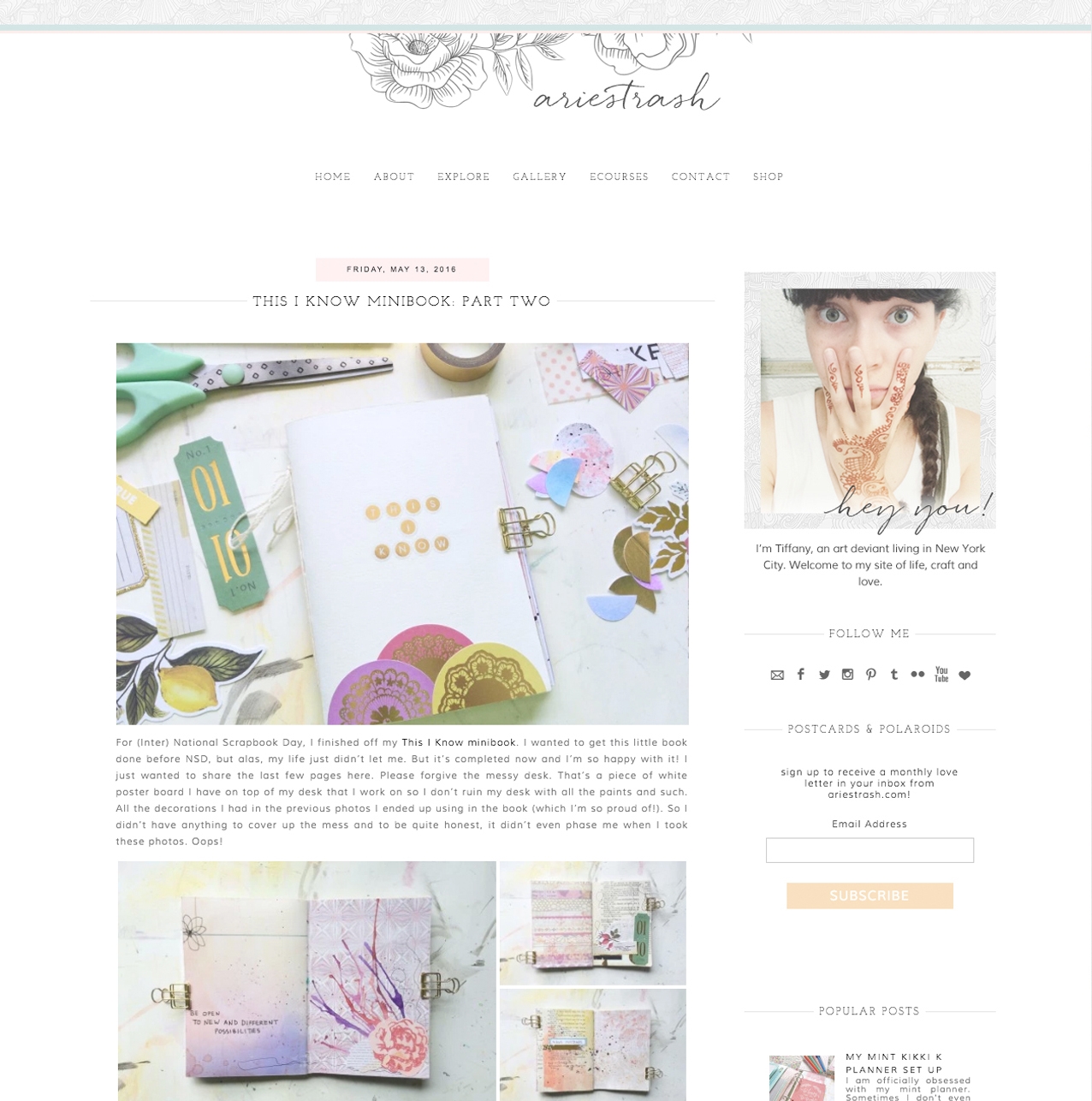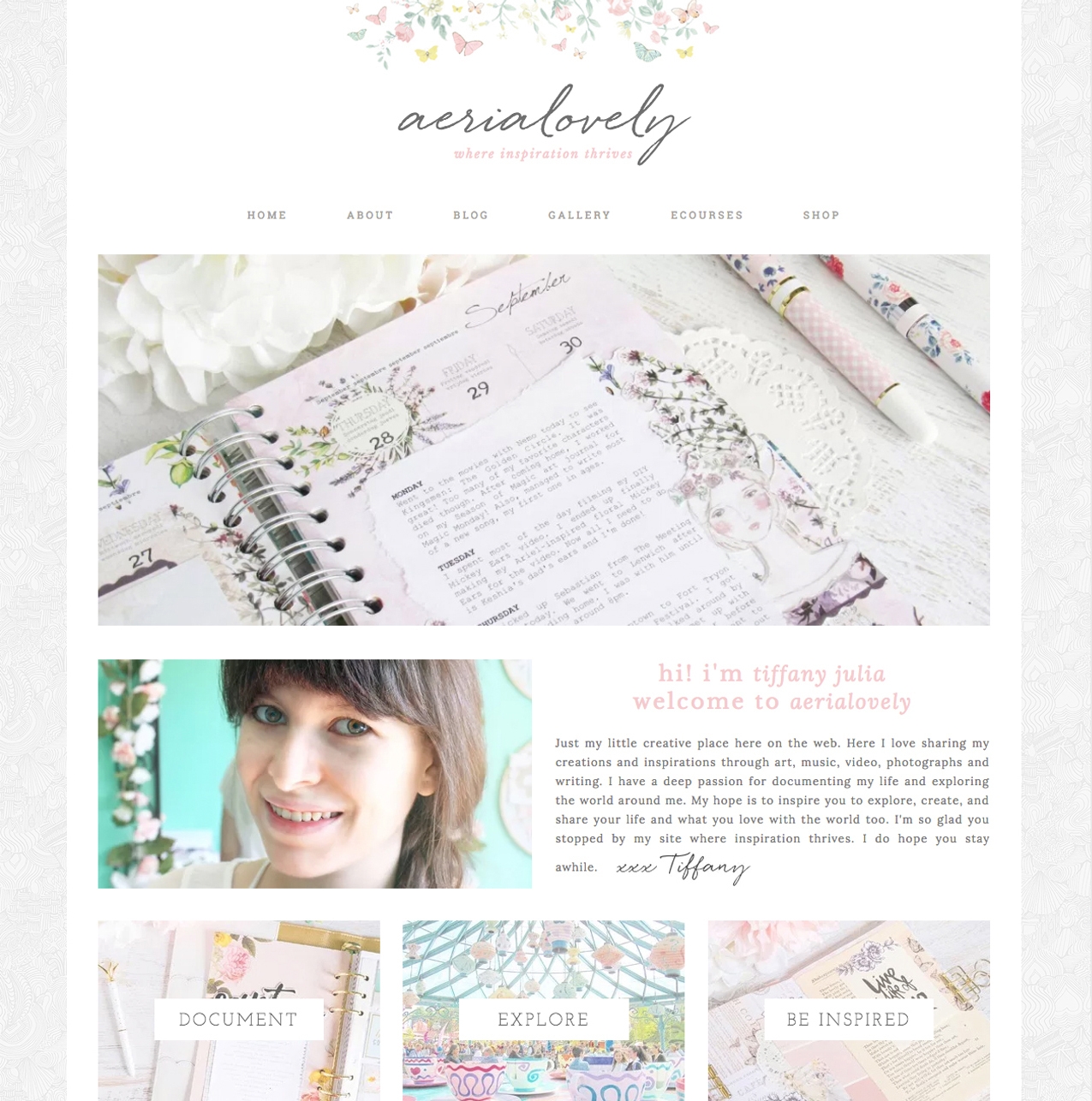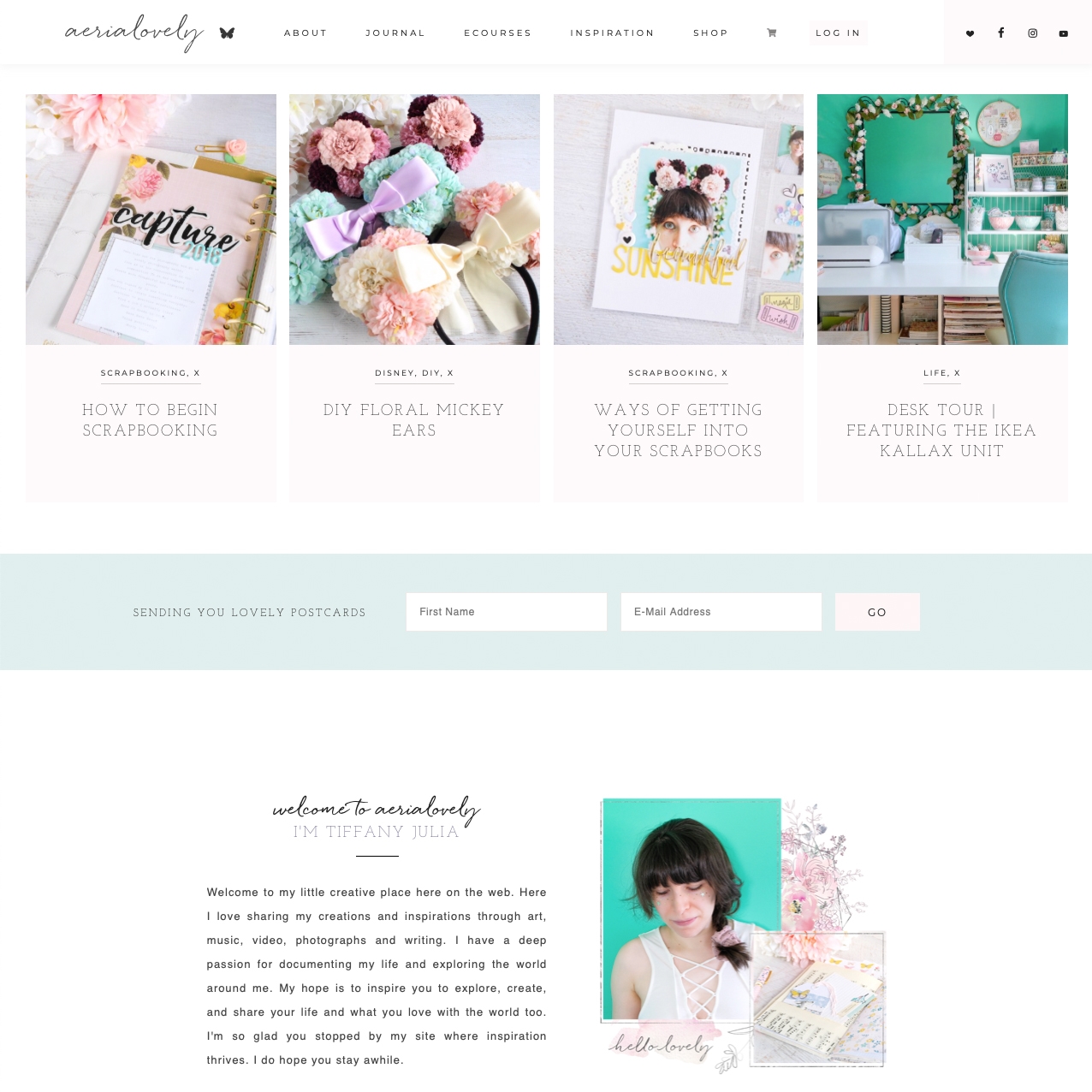 Along with my website, I'm also building a following via Instagram, Youtube, and my newsletter.
As of May 2022, I have a following of:
6,353 on Instagram
6,835 on Youtube
415 newsletter subscribers
I manage my newsletter via Mailchimp. You can view the archive here.
The content I primarily create and share on aerialovely is centered around journaling and memory keeping. I have a substantial following of people who enjoy my printables and enroll in my creative ecourses.
In 2021, I launched my very first monthly membership called The Lovely Collective. It's a Patreon-like subscription and each month my Lovely Patrons get access to exclusive creative content and digital printables.
I have a deep passion for telling stories about my life and exploring the world around me. My hope is to inspire others to explore, create, and share their lives and what they love with the world too.