Website Production for
Cordero Family Law

.
While working as a legal assistant to Ramonita Cordero, Esq. I produced a website for her private practice.
From purchasing the hosting and domain to site installation and setup, I built the website from the ground up using a readymade theme of her choosing. I created all the web pages, forms, and popups, sourced and resized the images, and polished the site copy with the assets provided.
I also assisted with listing the practice on Google, Yelp, and Facebook.
The site runs on WordPress and is hosted on Bluehost.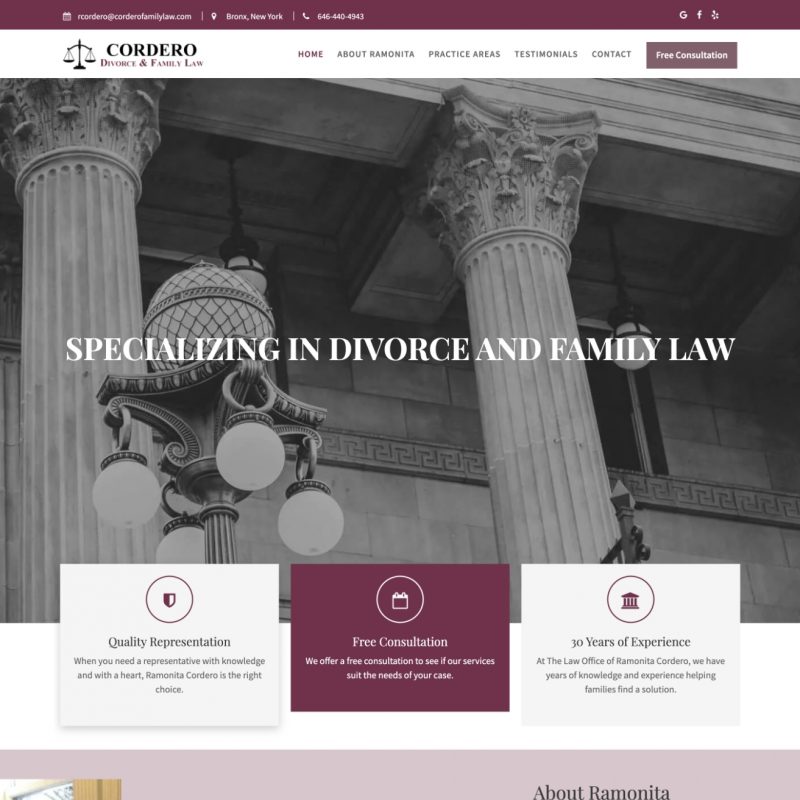 Site maintanence

when needed.
I provide ongoing website maintenance when needed to ensure installation, plugins, and content is up to date, as well as assist with any technical issue that may arise.