Creative Team Member:
February 2018 – February 2019
I was apart of the Get Messy Art creative team for their 2018 term. Get Messy Art Journal is a paid membership site, which fosters a blooming art journaling community. In Get Messy, you can partake in the monthly seasons, which are filled with art instructional lessons, creative tutorials, and inspiration for you to create your own art.
My duties while on the creative team was to create art tutorials for the monthly seasons—or themed months—for the community. These mini lessons involved creating the lesson, filming, editing, and photographing the lesson for the site, and writing up the instructions. Throughout the year, I also participated in a rotating Instagram takeover, where each member of the creative team took over the Get Messy IG account for a week, in order to grow the channel.
I was also fortunate enough to contribute to The Minimalist Art Journal class within the membership as a guest instructor. I was also invited to create my very own course for the membership called
Transference
.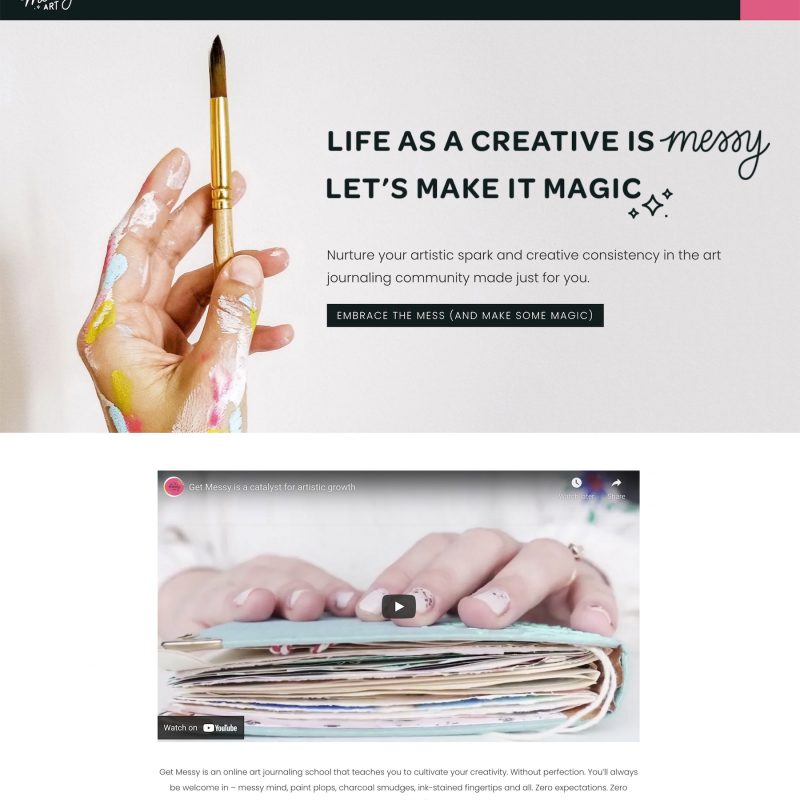 Embrace the
messy middle

.
Due to the nature of the platform being a paid art journaling community membership, I really can't link to any of my work within the membership site. As such, I do encourage you to visit the website to learn more about Get Messy.