Whispers of Wonder
digital journaling

collection.
I drew, designed and created the Whispers of Wonder digital journaling collection using Procreate and Photoshop. This is a collection of digital journaling printables that I've also compiled into a digital kit. The collection includes printable journaling cards, papers, tags and embellishments, designed to be printed and used in journals, scrapbooks and other crafty projects.
This collection consists of very soft sage greens, muted lavenders and pinks. I was definitely thinking a magical fairy forest sort of vibe, hence the name Whispers of Wonder. I paired my drawings with some vintage papers, a beautiful script paper and a stunning vintage wallpaper that I altered the colors just a tad to match.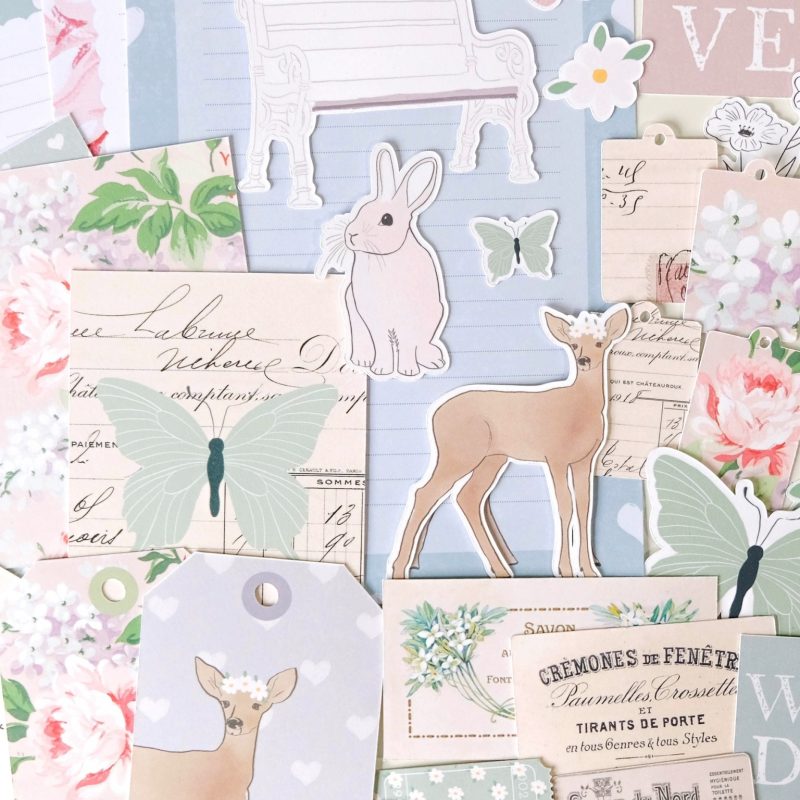 Find the
Whispers of Wonder

collection in my shop.
Embrace the whimsical wonders of the world with this subtle and lovely collection. Whispers of Wonder is a beautifully muted digital kit filled with soft sage, pink, and lavender colors, and a bit of whimsy. This kit is perfect for printing out, cutting up, and using in your journals, scrapbooks, planners, and other crafty projects.