Hello Happy
digital journaling

collection.
I drew, designed and created the Hello Happy digital journaling collection using Procreate and Photoshop. This is a collection of digital journaling printables that I've also compiled into a small digital kit. The collection includes printable journaling cards, frames and embellishments, designed to be printed and used in journals, scrapbooks and other crafty projects.
Hello Happy definitely has a summer vibe. The bright colors pop off the page and the sentiments I used are happy and fun. This whole idea began when I started drawing Deno's Sweet Shoppe on Procreate. If you're not from NYC, Deno's Sweet Shoppe is the confectionary stand in Coney Island next to Deno's Wonder Wheel. It's this bright old-time place that sells cotton candy, popcorn, soda, and other boardwalk type snacks. As I was drawing it, I was thinking of creating a summer/beachy sort of printable, but as I drew more little icons, it evolved into this little collection.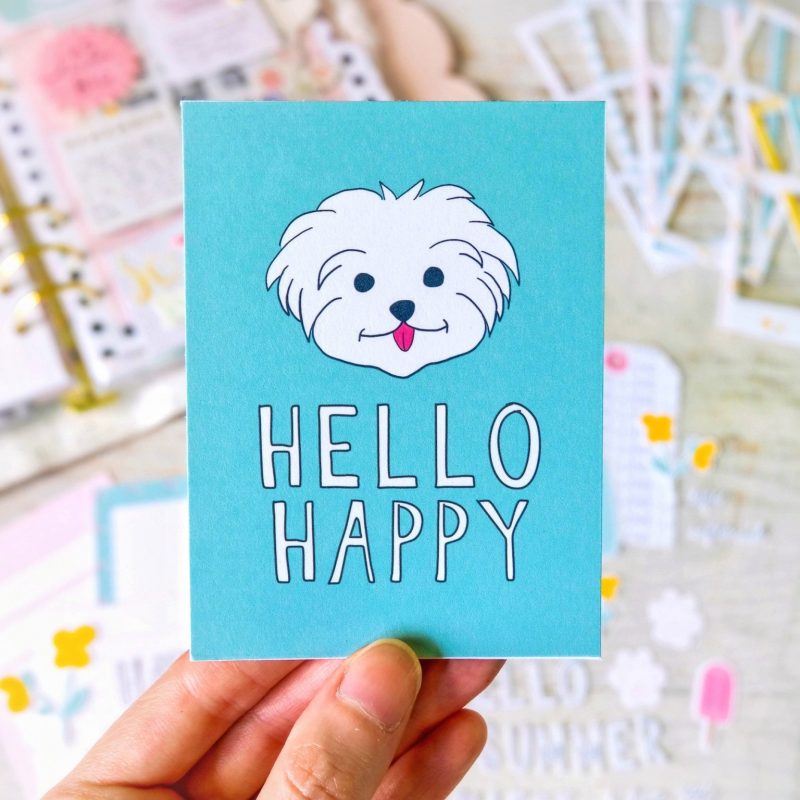 Find the
Hello Happy

collection in my shop.
Embrace the fun-loving kid inside with this bright summery collection. Hello Happy is a cute little digital kit filled with bright pinks, yellows, and mint blue colors. This kit is perfect for printing out, cutting up, and using in your journals, scrapbooks, planners, and other crafty projects.